Festival Inspired: One Shoulder Top + Denim Shorts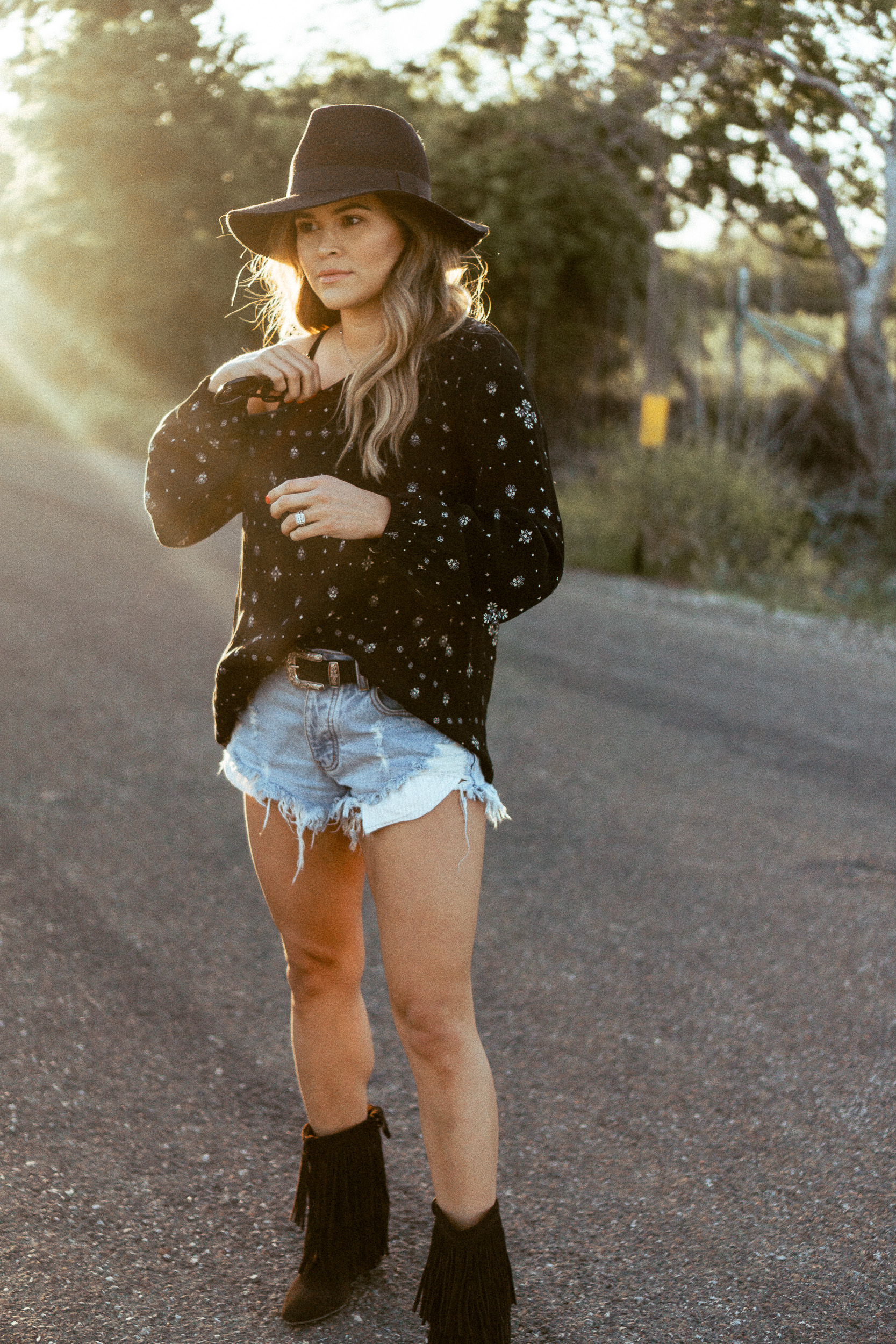 One Shoulder Top + Denim Shorts
While Coachella is coming to a close, there are plenty of music festivals still coming up in the next several months (Stagecoach, Bonnaroo, Sasquatch, Lollapalooza, The Governor's Ball, ACL). Nothing beats wearing a bohemian style at any music festivals. Here are my tips on creating that perfect, effortless outfit.
1. Denim shorts. You can't go wrong with this choice. Or if you want something less restricting then go for a maxi dress.
2. Any flowy, loose top. Something you can move in...assuming you'll be dancing. Right?! :) I love this one shoulder top cause it shows a bit of skin and still has movement from the long sleeve side. Not to mention it's super comfortable and can easily been taken to a nighttime look with a switch to skinny jeans and heels.
3. Boots. 100% a must. Fringe or no fringe. Heel or no heel. They are needed!
4. Accessories: sunnies, a hat, belt, earrings, jewelry. Accessorize!
Hope these tips helped. Thanks for stopping by!
xx- Jessica