It's Better In The Desert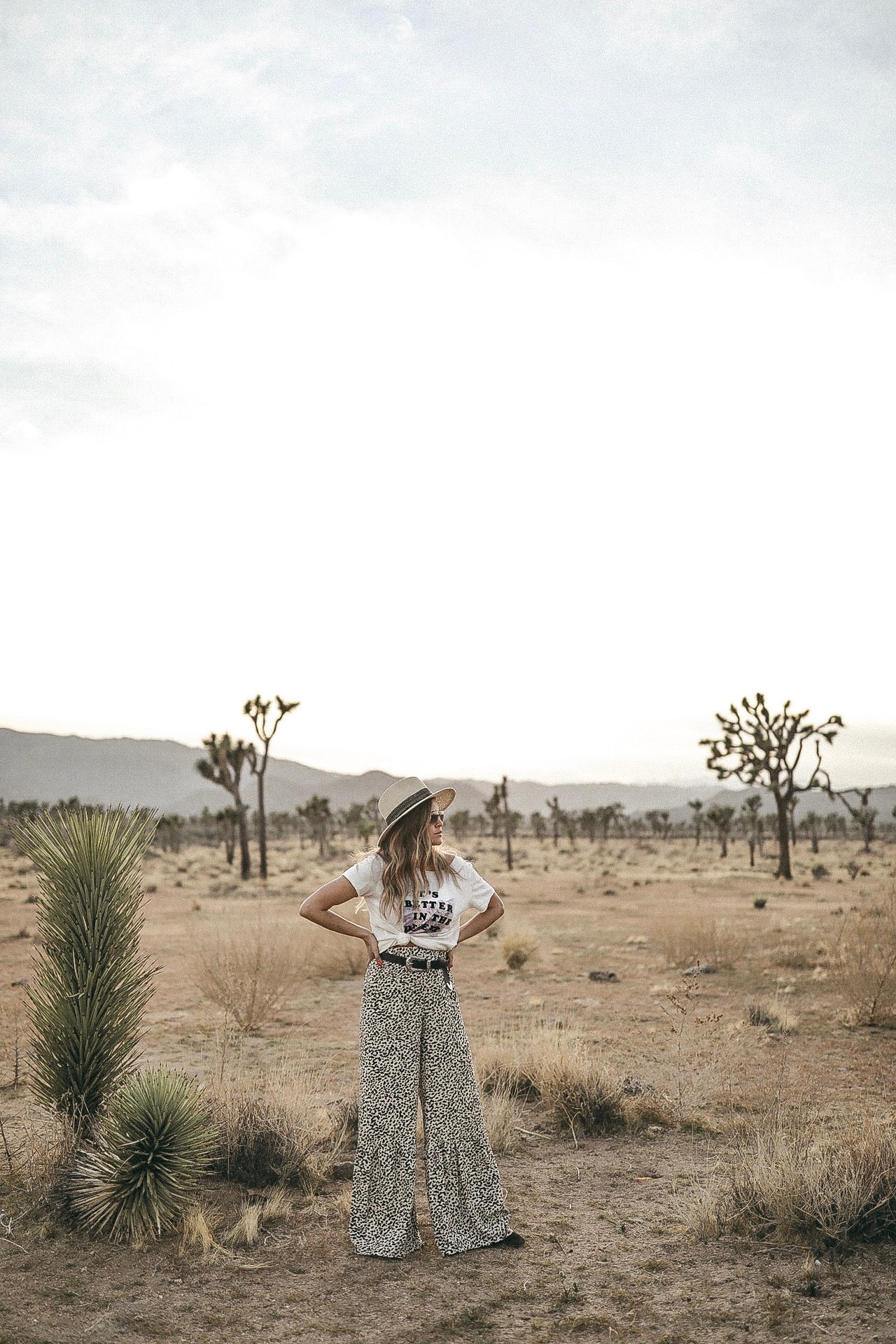 The weekend is here! Last week I had a FUN 48 hour trip to Palm Springs with my bestie, (@thefamilyof3) and we HAD to make a road trip out to Joshua Tree. And WOW! What a beautiful and peaceful place. We drove and drove on the one road that led us in and couldn't help but love every spot we saw and seriously could not make a decision where to stop and shoot.
This was actually the second look we shot which was amongst scattered Joshua Trees. I found this shirt prior to our trip and it says "Better in the Desert"... and I knew I had to grab it for the trip! I paired it with some of the most comfiest pants I've ever had. They feel like pajamas pants! I probably would wear them to bed. :) I love the wide leg and subtle ruffle detail on the legs. Gave the pants an interesting look! AND the have pockets!!!
All photos by: Lisa Michelle Photography | Edits: by me