Sunsets & Stars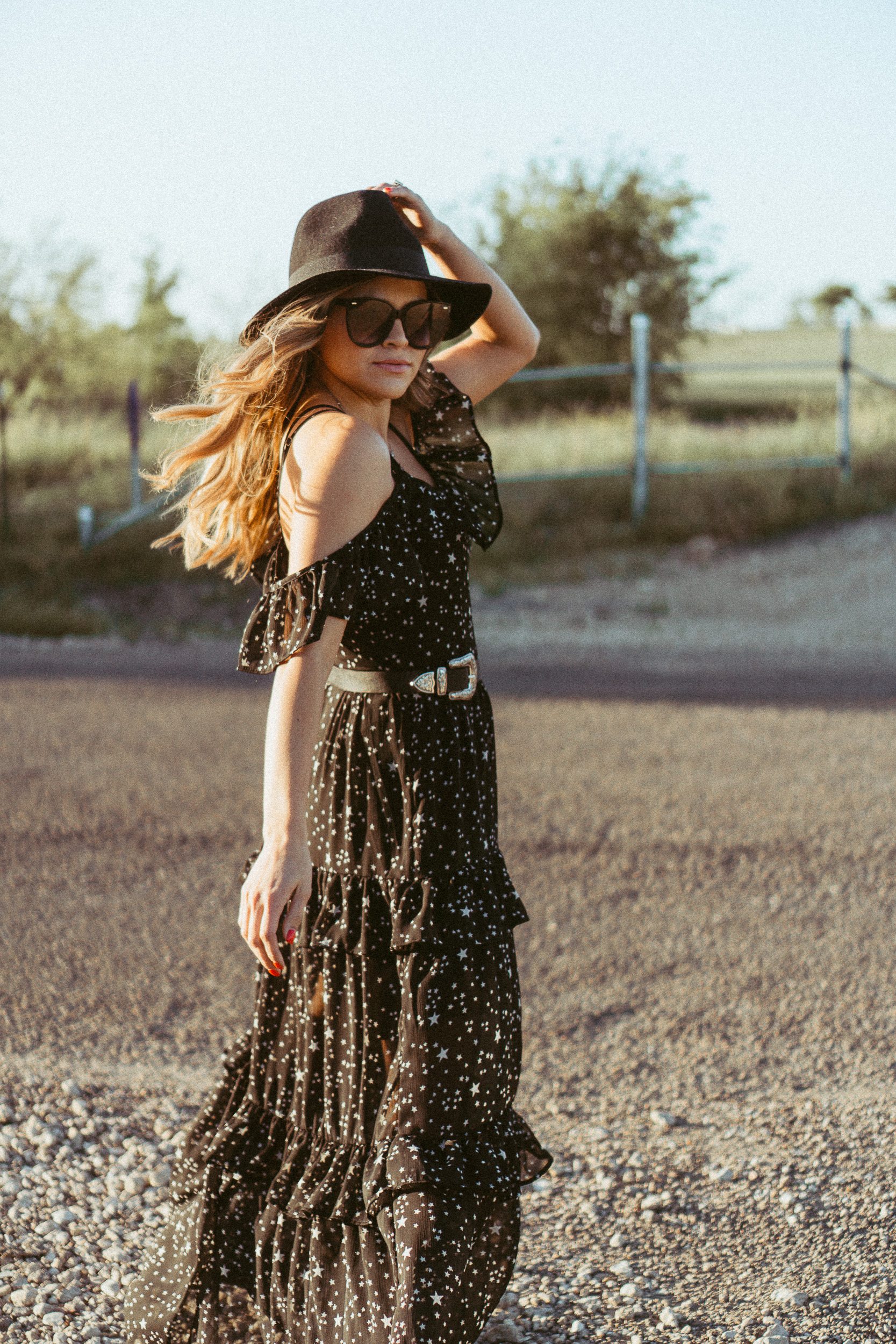 Let's rewind jus a few weeks ago. I saw this dress when I went to Target for a "quick" shopping trip for a few items. I stumbled upon this dress in the clearance section! Yep, the clearance section! Like how?!!! It was beyond gorgeous and I hadn't even tried it on. They didn't have my size, so I tried on a medium just to see what it looked like on. Yep! I was in love but it was a bit big. So I didn't get it. I actually wanted it for my trip to Palm Springs.
Now back from Palm Springs and still thinking about that dress so I decided to find it at another local Target. Found it. Drove there. Tried it on. Sold!
The fit. The fabric. The flow. The star print was everything and so perfect for this time of year. Wear it to a wedding, music festival, brunch.
I decided to style it for a boho look. I added a western belt, fringe boots (which you sadly cannot see) and a wool hat. How would style it?
If you can find the dress, get it! Promise me!
Thanks for stopping by!
xx - Jessica